Oracle's Playbook for Operational Excellence
9:00 a.m. PT | 12:00 p.m. ET
Achieve more with less by focusing on people, processes, and systems
Like you, we at Oracle face tremendous economic, market, talent, and other challenges. Yet over the past 20 years, we have reduced costs, grown revenue, and improved the customer experience—while delivering an industry-leading operating margin of 42%.
How can you drive similar results at your organization?
Join this live webinar to learn about Oracle's framework for operational excellence, which we call the
Oracle Playbook
. You'll explore the lessons we've learned and efficiencies we've achieved, in part by adopting Oracle Cloud Applications and Infrastructure.
Attend the webinar to give YOUR organization access to the Oracle Playbook, which we've used to:
Close our books faster than any other company in the S&P 500
Onboard employees in less than 24 hours
Reduce IT administrative tasks by 80%, freeing teams to innovate
Slash supply chain planning cycles by 70%... and counting
Featured Speaker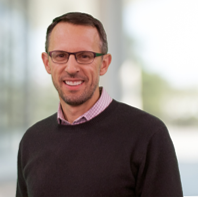 Doug Kehring
Executive Vice President, Corporate Operations
Doug, a 23-year Oracle veteran, facilitates the operational changes and efficiencies that align with Oracle's move to the cloud.