Welcome to the Inside Java Newsletter from the Java Developer Relations team at Oracle. Look for updates directly from the
Java Platform Group
— the team that builds Java.
Subscribe
|
Archives
Building New Tools for Developers
Denys Makogon on the Java DevRel team has been quietly busy writing code to help developers explore the latest features in Java in a new online sandbox called The Java Playground. He also loves all things Java and nature.
Denys Makogon hiking the mountains in Switzerland.
Hi, my name is Denys (pronounced as Dennis) Makogon. Hello from Ukraine. I am one of the Oracle Java DevRel team members. I was one of the engineers who joined the new Java DevRel team back in 2017 along with Chad Arimura, David Delabassée, and Sharat Chander. You highly likely saw me when you were passing by Oracle's booth at Java conferences or at my talks on Java, containers, serverless architecture, Kubernetes, or my favourite Java talk "The Best Country to observe the Northern Lights" because I'm in love with landscape photography and Java coding.
In our team we have a strong belief that sometimes lower visibility in a community doesn't mean that nothing is being done behind the curtain. Still, some projects I'm personally involved in sometimes go beyond pure Java DevRel initiatives. I would even say that we commit a lot more time and effort to the community without being visible at conferences or JUG meetups. But in the end we present something big: a new conference, a new service by developers and for developers, because we do care.
In our DevRel team, when it comes to "Java on a cloud", "OCI and Java" questions I'm used to being the primary contact. If a team needs something to code/develop, build and deploy — that's my area of responsibility. Under Chad's and David's guidance, I led "
The Java Playground
" project. I was able to show and prove my skills as a Java developer and cloud architect through multiple stages of development and project redesigning. I hope you really enjoy The Java Playground as we are!
Java 21 is Here!
The Java Platform Group released Java 21 on Tuesday September 19. Here is an outline of the technical details from Sharat Chander, Senior Director of Java Product Management & Developer Engagement:
The Arrival of Java 21!
In addition to the release of Java 21, the Java DevRel team announced the
The Java Playground
to help developers of all skill levels explore the latest features in the platform. Also the team launched a new community content contribution program. There are already
community authors
publishing on dev.java now, and the contribution process is
specified on GitHub
. The DevRel team welcome's your participation in this new program.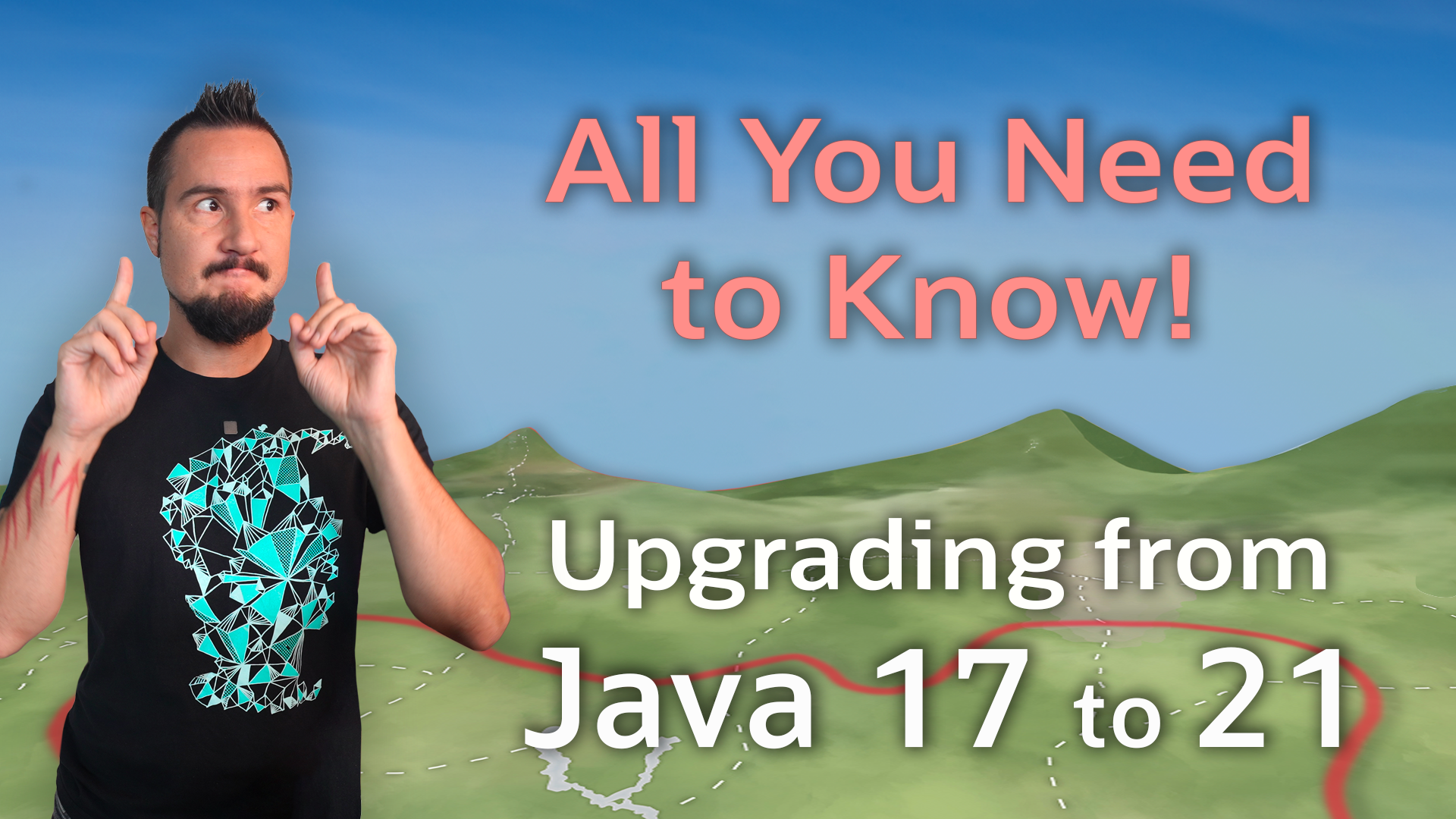 Featured Video of the Month
From the
JVM Language Summit
in August, here's Mark Reinhold and John Rose on all things Project Leyden.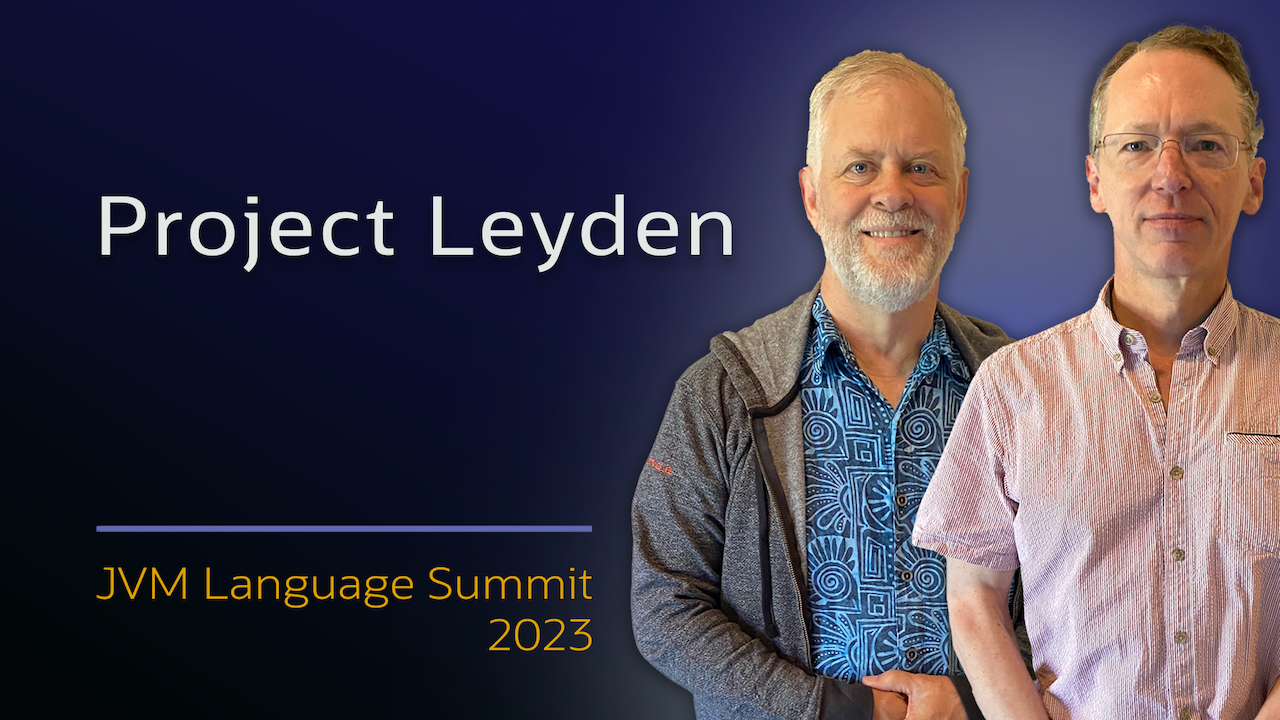 John Rose, JVM Senior Architect, Java Platform Group
Mark Reinhold, Chief Architect, Java Platform Group
Featured Article of the Month
Per-Ake Minborg, Consulting Member of Technical Staff
Maurizio Cimadamore, Compiler Architect
Oracle is
back
at
Devoxx Belgium
the first week of October! There will be
multiple speakers
from the Java Developer Relations team and the Java Platform Group, including the technical keynote from Brian Geotz, Java Language Architect. Check out the technical sessions and stop by the booth for some conversations with the team!
Connect with the Team!
Follow the Java DevRel Team on Twitter:
Ana-Maria Mihalceanu
,
Billy Korando
,
Chad Arimura
,
David Delabassée
,
Denis Makogon
,
Heather Stephens
, Jennifer Perkins,
Jim Grisanzio
,
José Paumard
,
Nicolai Parlog
,
Sharat Chander
. Also follow the engineers building Java throughout the
Java Platform Group
.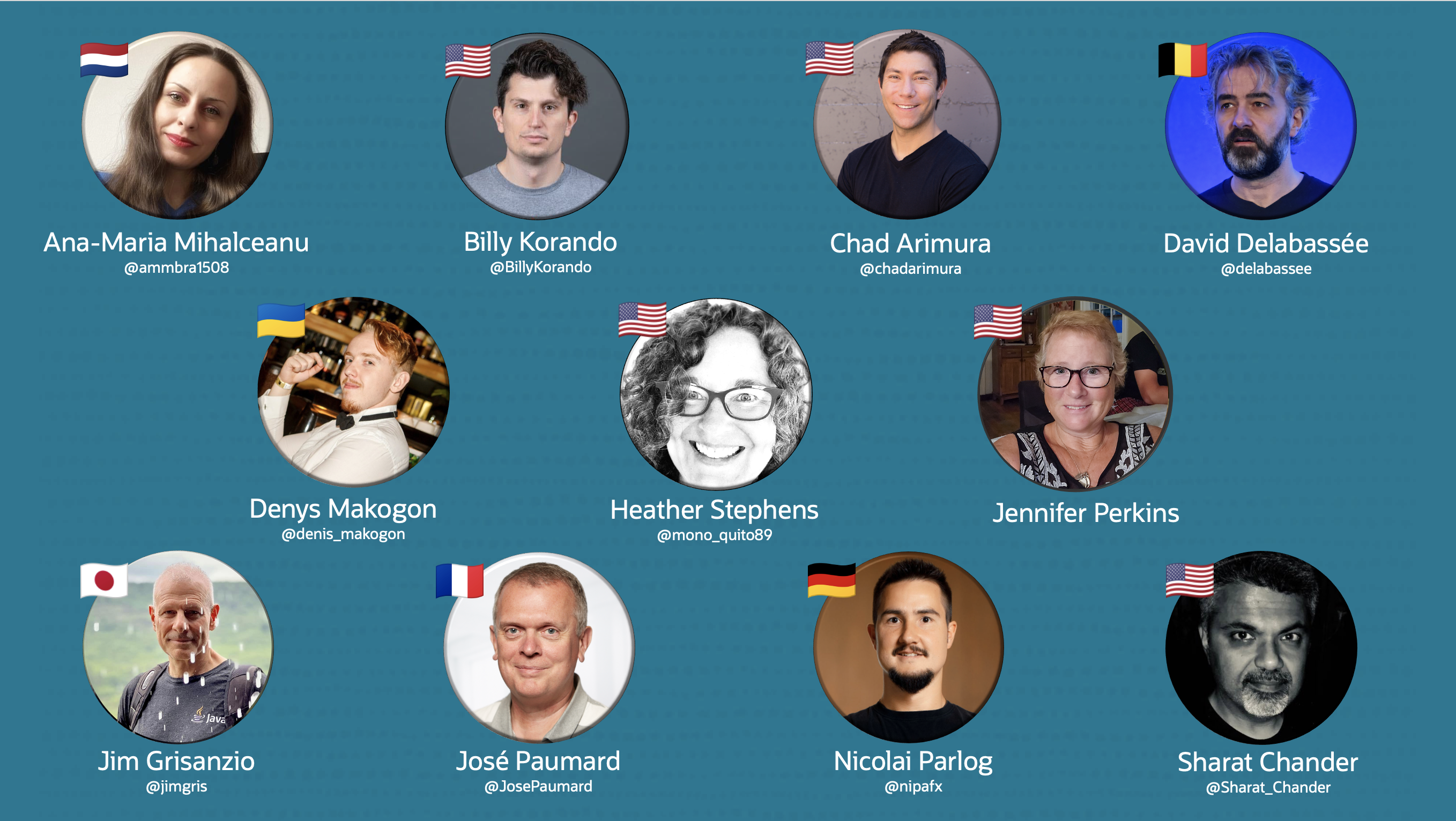 The links below point to programs and content produced by the Java Developer Relations team, technical content from the Java Platform Group, social media communities, and additional Java resources.