How Generative AI Will Change Customer Experiences Forever
Get ready for the next-gen customer experience
With Rob Tarkoff, executive vice president and general manager, Oracle Fusion Cloud CX
Generative AI has arrived, and the future of CX will never be the same again
A generational leap in technology is redefining the purpose, role, and work of marketing, sales, and service teams. Generative AI provides new pathways to help automate, optimize, and monetize customer relationships.

Join us for an immersive, live webinar where you'll:
Explore the new reality of generative AI
Delve into Oracle CX's vision for the future
Discover the powerful generative AI capabilities within the Oracle CX portfolio
Learn how to get started today
Featured speaker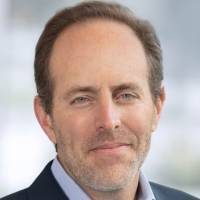 Rob Tarkoff
Executive Vice President and General Manager, Fusion Cloud Customer Experience (CX)
Rob Tarkoff leads Oracle's Customer Experience (CX) business responsible for the front-office application suite, including Sales, Service, Marketing, Content, and industry cloud offerings. His goal is to help companies succeed in providing their customers with the best experience across the front office.

Rob spent the past 15 years focused on customer experience, developing products and businesses for both large and early-stage companies; he joined Oracle in 2018. Previously, as president and CEO of Lithium Technologies, Rob created the leading software in online communities, leading to the company's sale to Vista Equity Partners. Prior to that, he ran the Digital Enterprise business for Adobe, leading several key acquisitions.

Rob holds a BA from Amherst College magna cum laude and a JD from Harvard Law School.