OPTIONAL ALL CAPS EYEBROW ONE LINE
Oracle Financial Service Industry Master Class
Innovation and Resilience in the Financial Services Sector
July 30, 2020
11:00 a.m. CAT
Register to join our live webinar to explore how economic change is pushing businesses to create resilient and agile operations that drive innovation and facilitate growth.

Learning objectives:

Learn how economic change is reshaping the finance industry – from trade compliance and liquidity management, to global regulations and bricks-and-mortar closures
Explore how finance organizations are using technology to become more resilient and innovative

Featured Speakers
Ian Russell
Author - The Other End of the Telescope
Ian Russell is an independent, freelance business advisor, speaker, author and professional non-executive director. His rise to South African prominence came off the back of his role in architecting and executing the Telkom turnaround from 2014 to 2018, during which time he oversaw massive restructuring work, significant investments in South Africa's digital skills landscape, and worked on pivoting the core business away from telephony into true technology services.

Lokendra Rawat
Oracle Strategic Accounts Leader for ECEMEA
The main focus of the Strategic Customer engagement is to create a Cloud Digital Transformational journey for identified customers that personalizes content and provides specialized business services to customers. Prior to current role, Lokendra has worked with Global Pharmaceutical company Pfizer as Finance Manager and there after a Consulting Director at Oracle Consulting handling the Middle East GCC & Levant Regions. He was responsible for the delivery of all the projects in this region. He is a qualified Certified Chartered Accountant who has been with Oracle Middle East from 2001 and has overall Finance & IT industry experience of around 22 years.

Ashley Francis
Executive Director: Finance, University of Cape Town
Ashley joined the University of Cape Town (UCT) in September 2013 as an interim finance executive. In 2015, he was selected as the finance director designate and assumed the official executive finance director position on 1 January 2016, making him the first black FD of UCT since its establishment in 1918. He also serves as a member of the finance, risk, joint investment, remuneration, and intellectual property advisory committees. He is also responsible for managing the university's risk, procurement and commercial development portfolios.
Avashnee Ramdial
Chief Financial Officer, Stanlib
Avashnee was previously Absa's Chief Financial Officer for Wealth and Investment Management. She completed her articles at Deloitte, spending more than 10 years with the firm, where she gained local and international experience and facilitated technical and leadership training programmes. Avashnee has also worked at Standard Bank in a number of roles including credit, models validation and governance and Personal and Business Banking Rest of Africa. She is a CA(SA) who completed her BCom(Accounting) at the University of KwaZulu-Natal.

Annabel Bishop
Chief Economist, Investec Bank Limited South Africa
Annabel Bishop joined Investec in 2001, and has worked in the macroeconomic, risk, financial market and econometric, among other, fields for around 25 years. She is the holder of the Sake/ Beeld Economist of the Year title for 2010 and has won numerous monthly Reuters Econometer awards, and various Focus Economics (Economic Forecasts from the World's Leading Economists) categories for correctly forecasting a range of economic variables. She has authored a wide range of in-house and external articles, published both abroad and in South Africa. She has also guest lectured at Gibbs, the University of Pretoria, Wits, UJ and other academic institutions, and has presented at various national and international conferences.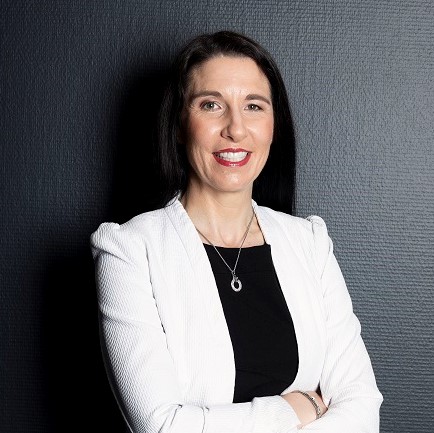 Marlé van der Walt
Chief Financial Officer, Investec Specialist Bank

Marlé has 20 years' experience in the financial services industry and has deep technical expertise across various areas, including Finance, Capital, Model Development, Audit and implementing complex projects such as Basel IRB. Having been in leadership roles and serving on executive committees from a very young age, Marlé has excellent leadership skills which is well known to all who have worked with her. She thrives on change and has the ambition and energy to drive business forward.

She studied at the University of Stellenbosch where she obtained her Bachelor of Accounting Honours (B.Acc Hons) CUM LAUDE and CA(SA), started her career at PwC and worked at BOE Bank, Nedbank and Absa before joining Investec in 2010 as the Chief Internal Auditor. Marlé then stepped into the role as CFO for the Private Bank, whilst simultaneously successfully leading the Basel IRB programme for 6.5 years. She has been the CFO for the Specialist Bank for the last 16 months.


Agenda
Guest Speaker: Ian Russell

Oracle keynote speaker: Lokendra Rawat

Economist view: Annabel Bishop, Investec

CFO panel discussion:
Ashley Francis, CFO at University of Cape Town
Avashnee Ramdial, CFO at Stanlib
Marlé van der Walt, CFO at Investec Specialist Bank