In this issue

› 4 preference center needs

› Maximizing DOI confirmations

› Design thinking in innovation

› Lauded Xfinity Watchathon email

› New poll: Should US adopt GDPR?

If you're already recoding your template...

Why not make more improvement than one? Dark mode optimization is driving many businesses to update their emails. While you're doing that, consider improving your email accessibility and ensuring your emails are
truly mobile-friendly, and not just responsive.

—Jason Witt, Senior Director of Creative Services,
Oracle Marketing Consulting
1. Content preferences
2. Contact frequency preferences
3. Delivery preferences
4. Opt-out preferences
| | | |
| --- | --- | --- |
| | In addition to saving you from spam traps, malicious signups, email bots, and other risky signups, double opt-in can keep some truly interested people from confirming their signup. | |
Kiely Sweatt, Director of Innovation at
Oracle Consulting, discusses human-centered
design and how she helps bring people
together to share and take action together.
| | | |
| --- | --- | --- |
| | Featuring bold imagery, interactive kinetic modules, and a bright, cheerful magenta hue, 2020's Watchathon Week campaign was a big winner with COVID-restricted customers at home on the couch. | |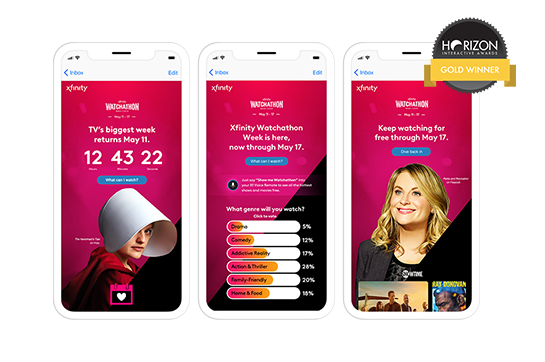 Say

WHAT?

"

Adding a snooze option to your preference center is an effective retention tactic. We've tested the snooze option with a number of our clients and we're typically able to decrease unsubscribes by 82%.

—Jeannine Pine, Senior Director of Agency Services, Oracle Marketing Consulting
Say

HELLO

June 17 online

Oracle Consulting's Chad S. White shares which email tactics marketers are focused on—and which are being overlooked— Email Innovations Summit.
| | | |
| --- | --- | --- |
| | Should the US adopt GDPR as its national privacy standard? | |
| | |
| --- | --- |
| *Polling answers are anonymous and only tracked in aggregate. | |
Let's work

TOGETHER

Our 500+ experts deliver the tools and expertise you need to achieve more with the leading marketing cloud—including implementation, training, strategy, creative, deployment, and more. Get the conversation going.
Did an email geek forward this to

you?

Subscribe to the newsletter yourself.

Broaden the conversation!

Share this issue on social.

Looking for a previous

issue?

Explore our newsletter archive.
Stay connected with us
Copyright © 2021. Oracle and/or its affiliates. All rights reserved. Oracle and Java are registered
trademarks of Oracle and/or its affiliates. Other names may be trademarks of their respective owners.